Community Week
So, HEYA people! I'm back again with some new tutorials and tips this time!
Are you ready?
I decided to write an article for beginners in traditional art.
This time it's beginner's guide to watercolors!
The index of the explained things is as follows:


Introduction
Why use watercolor ? ( with precautions)
Types
Additional Tips
A word of Thanks!
------------------------------------------------------------------------------------------------------



Introduction -
So, What are watercolors exactly? Watercolors or waterpaints are water based paints(duh) that exist in both paste and solid form. They can be used by the addition of water in their base pastes or solids. Their usage varies with the amount of water used in them and the type of paper you are using to paint on. Generally paper of thickness of 150-200 gsm is preferred for waterpainting.

GSM means Grams per Square Meter; It is the unit by which you can decide the quality (mainly thickness) of paper used. This means that more the texture and gsm of the paper, more the high quality and rich experience you'll get while you paint. So, more things will be told as we move on further with the article! Enjoy!
Why Use Watercolor?
Watercolors are a great medium to paint with because:
They are easily accessible
They don't get exhausted easily/early (if used correctly)
They give varied textures on different surfaces.
They can be altered with varied water densities
They can be easily modified into varied layers on paper
They are easy to use!
They can be revived after getting dried (by applying water!)
YOU DON'T GET BORED WHILE USING THEM!
Their effects and reactions with different liquids give off varied and lovely results!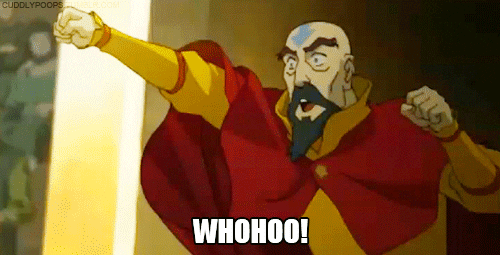 The above mentioned points were that of advantages of watercolor. These can be obtained with a good practice and a great sense of experimenting. You can literally experiment watercolors with almost all kinds of liquids (except ones which are concentrated acids/bases or radioactive materials..so as to prevent yourself from critical damages). However there are some points to care of while using watercolors:

They (watercolors in tubes) can exhibit some weird changes when kept in hot environments...Like overflowing on their own when their cap opens.
They should not be left open on your desk as they may accidently get squished.
While using them, ensure to keep a spare cloth in hand, in case they spill and mess up.
So these were some tips & precautions to keep in mind while using watercolors
Types -
Watercolors come in 2 types :
1) The tube paints
2) The standard pans
Both of them have their own specialties:
THE Paint Tubes
:
Are easy to maintain
Don't get exhausted often
Promote efficient utilization of paint
THE Pans
:
Are easily accessible
Are easy to store
Promote satisfaction of color used
Now we come to their disadvantages:
THE Paint Tubes
:
Are prone to temperature defects
Can be a mess if are squished
Aren't easy to store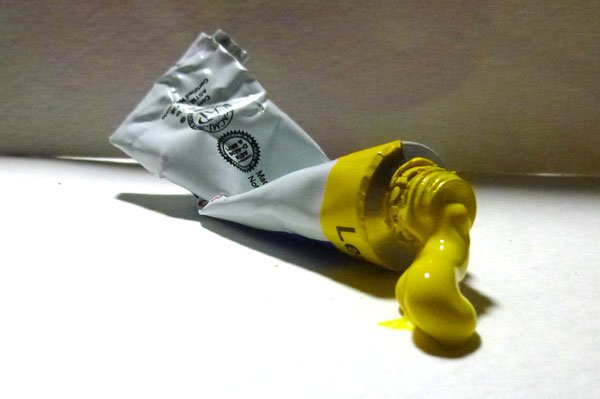 THE Pans
:
Are prone to get dirty
Can be a mess if not regularly cleaned
Get exhausted early as compared to tubes
I hope everything till here is clear and concise...We now move on to the next topic-
Additional Tips -
Storage:
Storage of these colors is always a major issue in the life of an artist because if they aren't stored safely and carefully, there is always a chance that either they will be lying near your workspace, are lying in some freaking depths for your cupboard or drawers or will be all splattering throughout your home making your parents scream on you like hell! Thus, to prevent such circumstances from occurring:

1) Make a separate storage box for your paints and brushes
2) Store your tubes in dry and cold areas
3) Prevent your pan colors to be in contact with moisture for many days
4) Store the paints in such a place where children below 3 or 4 years of age can't reach (child safety is a must!)
5) Don't leave the water containers uncleaned as they will start to stink like vile in a matter of 5 to 6 days
2.
Paper:

Finding the best quality of paper is also a difficult task as there are a wide variety of types of paper all around you! This includes all types of note paper, your diary paper, your sketchbook paper or any other paper; After seeing this huge list you remember a brand of good quality papers and it was also cheap! But not accessible!!! The end to this problem is to start browsing Google or Amazon and find your best quality paper. Well I recommend brands like:
1) Daler Rowney
2) Canson
3) Fabriano
4) Brusto
5) Faber Castell
All of these come in both pads and separate sheets!
Also, type of paper also modifies texture:
3.
Brushes:
With the coming of pages and paints, comes the arrival of paintbrushes! They are the basic tools for any painting to occur! They are mainly of two types:
1)The Round brushes



2)The Flat Brushes

Both of them have different structure and hence different utilization. Their existence gives rise to various other forms of brushes according to their utility :
Each one of them has its distinct appearance, utility and function and hence, all of them contribute equally to the formation of a masterpiece!
----------------------------------------------------------------------------------------------------------------------------------------